Temp Jobs NYC | Recruitment with Purpose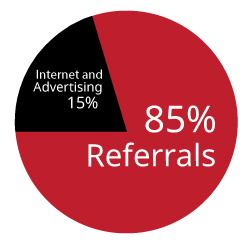 85% of our employees come through referrals, which are referred to us by our clients and temporary associates. Referral programs have long been attributed with numerous benefits, including quality hires with better performance and retention. We also utilize the internet and local print advertising for recruitment.
At Forthright Staffing, we have an experienced and loyal staff of temporaries that have worked with us for years. We truly believe that it's our relationship with our staff that has given us much success through the years. When you apply and become a part of the Forthright team, you will be given the personal service needed to be placed with the best matched company for your success.
We offer temp-to-hire conversion after being placed on assignment for 90 working days, and we also provide permanent placements. With our competitive rates, honesty and integrity, our goal is to save you time, money and hassle.
It is the policy of Forthright Staffing, Inc. to ensure equal opportunity employment. We do performance checks and reviews on all of our placements. We have developed wonderful relationships and have worked hard to maintain a high standard of excellence.